HR System trusted by over 7000 companies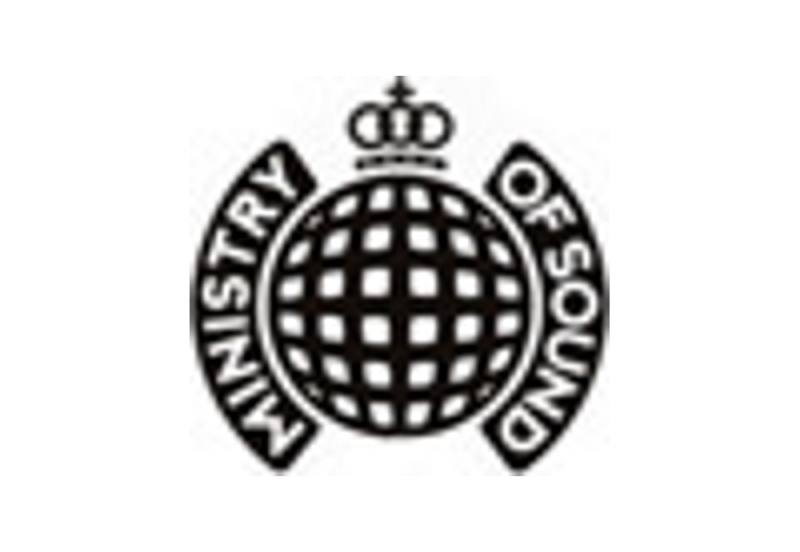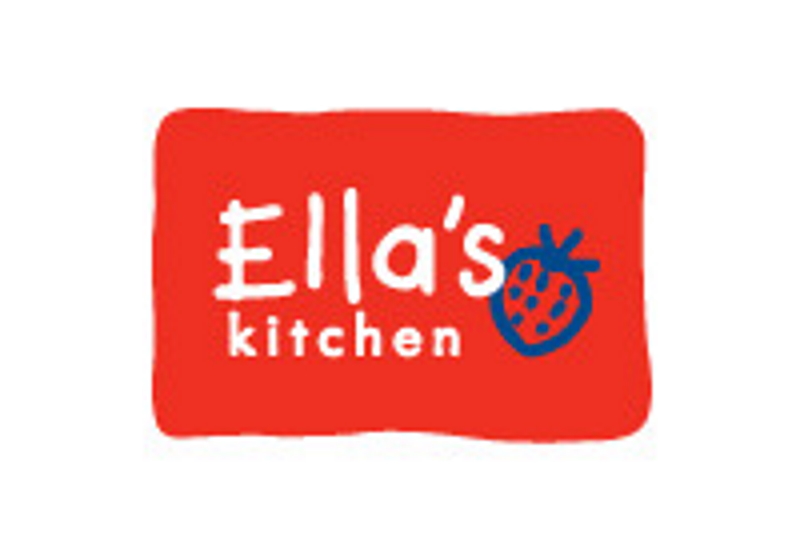 Organised HR
What are the benefits of our HR System?
Our secure cloud-based HR system brings all your HR data and processes into one place. Whether it's payroll, absence management or expenses, our product has your company covered. This sleek and modern HR system removes the reliance on clunky, untrustworthy spreadsheets, eliminating paper files completely with unlimited document storage.
With our HR system, you'll be able to see the true picture of what's happening in your organisation at all times. At People HR, we know people are your greatest asset, and you should have state-of-the-art HR software to reflect that. Empower your employees today!
4 min demo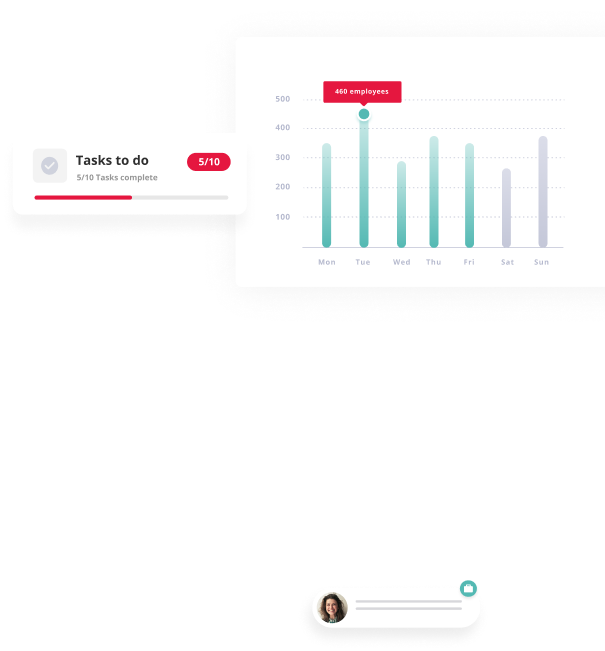 Essential features of our product
Automate the tasks you hate & keep all your records in one place.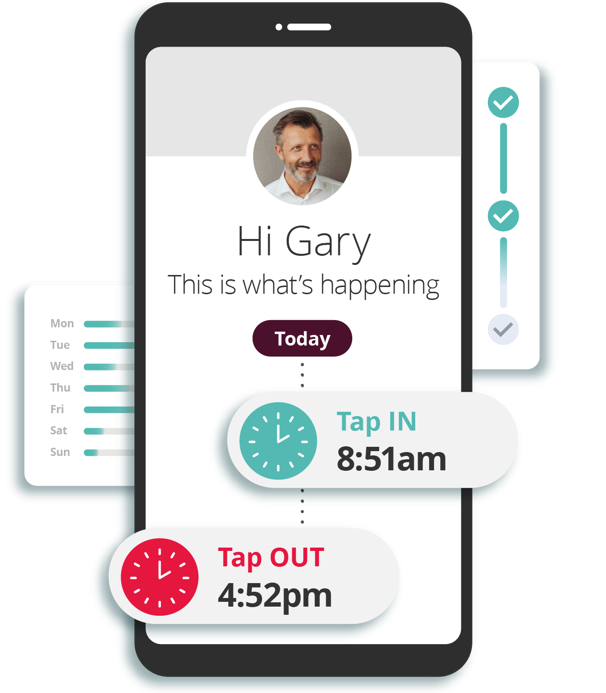 Automate tasks
Build intelligent, automatic HR system workflows that take care of repetitive, outdated tasks.
Centralised employee records
Eliminate paper files completely, with unlimited document storage at your fingertips.
Absence management
Authorise holiday requests with a single tap. Keepn easy-to-search record of holidays, sick days, TOIL, and much more.
Payroll software integration
You can easily connect People HR to payroll systems such as Access Payroll, Sage Payroll, Xero and more.
Time tracking
Track time your way. There are dozens of ways to automate timesheets - from clocking in and out via the mobile app, to automatic Geo Sensing on location.
Automated expense reporting
Enter, submit and authorise expenses using your smartphone. Electronically transmit receipts and digitally sign submissions.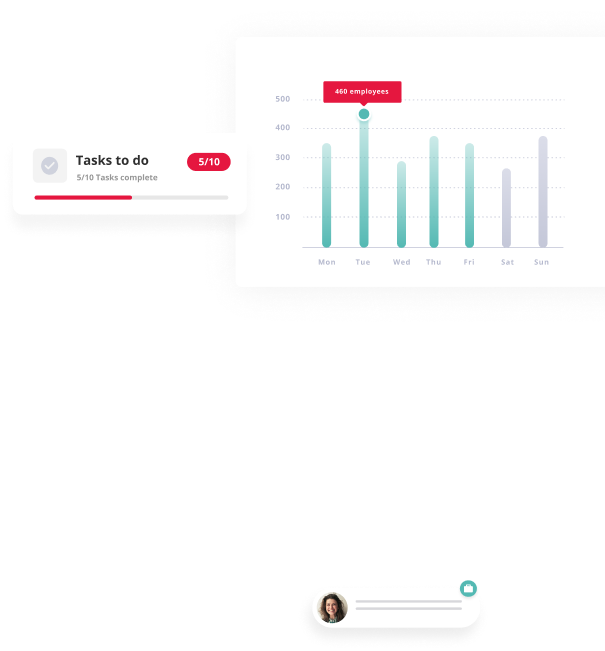 Time saver
Automate repetitive HR tasks
Our product automates repetitive, time draining tasks. Track sickness and annual leave, update employee information, stay on top of right- to- work information, and send out reminders and documents. All from one central online HR systems software. Take the pressure off HR, and give your staff the ability to manage their time independently. Employees can see their remaining holiday balances, request time off, track their performance and update their personal details - anywhere, even on mobile devices.
Say goodbye to antiquated HR systems, and say hello to your in-built virtual HR assistant, Ami. Ami will help you carry out important tasks, set reminders, search data and suggest tasks. Ticking off these repetitive but vital tasks ensures compliance, giving you peace of mind that your data complies with GDPR regulations, employment law and more.
Bye bye spreadsheets
Easily track and manage absence
With our employee absence software, you'll have full control. Employees can request annual leave from anywhere, on any device. Gone are the lengthy paper-form based approval processes. Leave can be requested, authorised and added to your team planner in a matter of seconds.
If you have busier periods or multiple holidays already booked, you can 'lock' these days to ensure you have all hands on deck. Our HR system saves you from having to manually cross-check numerous spreadsheets to see who else might be off, from which teams and for how long.
Absence tracking helps you to identify trends before they become a problem. You'll be able to see when employees are at risk of burnout, and likewise, you'll be able to monitor employees that have a pattern of sick pay. Our advanced HR system lets you help your people and solve problems, before they've even become one.
Learn more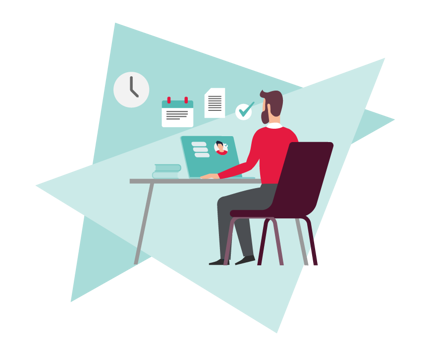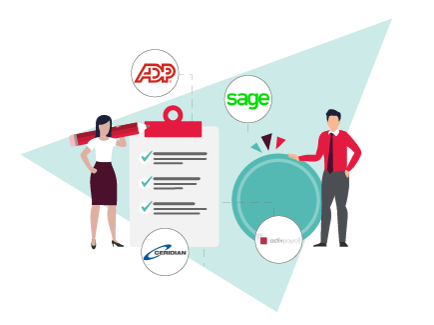 Customise your HR
Connect HR and payroll software
Payroll is stressful enough. Simplify your payroll process by connecting People HR's System to your cloud payroll software. You can integrate software such as Access Payroll, Sage Payroll, Xero and many more. Plus, you can connect to payroll processing services, such as Access Payroll Services and ADP. Eliminating the need to spend time manually entering sensitive information.
Learn more
Easy Time Tracking
Improve productivity with time and attendance management
Our product will give you the freedom to track time your own way, with dozens of ways to automate HR timesheets. Automatically record clock-ins, clock-outs and timesheets via the mobile app, or by Geo Sensing location.
Timesheets are populated automatically when employees clock in and out. Removing the complexity of outdated HR System timesheets and attendance, without losing any precision or detail.
Learn more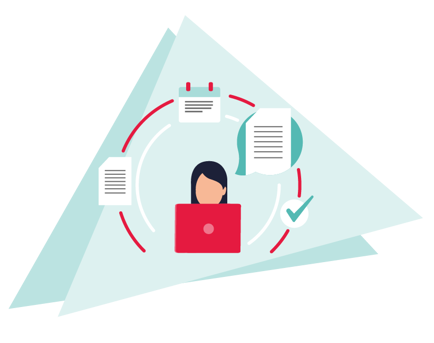 Easy finances
Automate expense reporting and approval
The simple way to manage your company finances. Enter, submit and authorise expenses using your desktop or smartphone. Electronically transmit receipts and digitally sign submissions. You can view or extract consolidated accounts, for a more flexible way to manage payments and journals to your current accounting system.
What our
customers

say about us...
Our Pricing
Transparent, monthly, no surprises and great value. Choose what works for you.
A Human Resources System, often called a HRMS (Human Resources Management System) or HRIS (Human Resources Information System), is a type of information system or technology that helps manage, organise and report on your HR processes and data. 
A HR System includes anything from a dedicated software to physical spreadsheets. From it, you can manage payroll, time-keeping, finances and employee data. It can be managed by HR and used by employees across the company. 
There are three types of HR System, listed below. However, HR Systems aren't limited to these groups, and can also include payroll software and Applicant Tracking Systems.
HRIS - Human Resource Information Systems 
HRMS - Human Resource Management Systems
HCM - Human Capital Management
HR Systems help streamline and organise essential HR processes, improving overall business efficiency and alleviating pain points. Employee data is easier to manage, time tracking is often automated and you can develop a higher employee retention and engagement rate. Not only does a HR System save you time and resources, it also gives you more security and flexibility in the day to day.
Learn how People HR could

help your organisation
Talk with an
expert
If you need advice we are always here to talk. Just fill in the form below and one of our HR software experts will be in touch straight away.