Get in touch
Send us a message and one of our experts will be in touch.
If you would like to book a demonstration or get a free trial, please complete our contact form on the right and a member of our Sales team will be in touch.
If you are an existing customer and wish to speak with us, please raise your query via your usual Support channel and we will get back to you as soon as possible.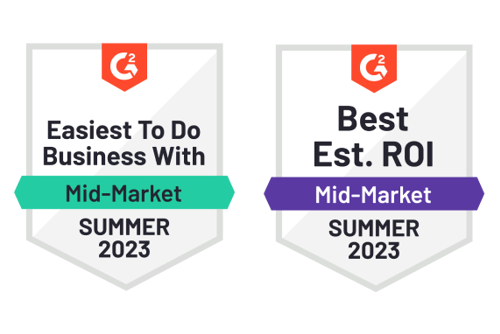 FAQ's
We've teamed up with some of the most popular HR and business applications, to help you automate even more routine tasks, and make HR even faster and easier. Browse our integrations directory below, to discover which systems connect with People HR.
No! People HR is what we call an "SaaS solution" – meaning it exists completely in the cloud. This means that there's nothing to download, nothing to install, and you can access your entire HR system via any browser on any device.
Unlike outdated on-premise systems, which require expensive IT maintenance and regular manual updates, People HR is maintained in the background by our expert IT technicians. You don't need any in-house IT support, and we perform all updates in the cloud, meaning whenever you log in to People HR you're always accessing the latest version of the software.
When you first join People HR, we'll give you a special URL. This is your company's own unique website address, which you will put into your browser. From there, you'll be able to log in and access your company's modern and powerful HR system from anywhere.
Yes! But don't worry, employees will only have limited system access, and they won't be able to see any confidential data that they don't have permission to view.
With People HR, you can engage your entire workforce with employee self-service. This means that employees can see their own HR record, in order to view things like payslips and training documents, while being able to perform basic HR functions such as submitting leave requests or asking their managers to approve a timesheet.
Managers get a slightly boosted set of permissions, so that they can help to manage details for people in their team.
And as the system administrator, you will have full control over everything that goes in and out of your HR system.
The People HR mobile app is available for free on Android or IOS devices. This gives you a highly optimised way for you and your employees to engage with your HR system. Whether you're requesting leave, submitting expense requests, reviewing the company calendar or simply chatting to a colleague, the People HR mobile app enhances your experience with the People HR system.
Not only is People HR accessible via your mobile browser, but it is actually optimised for use on a smartphone. This means that every element of design has been considered from the perspective of desktop and mobile accessibility – meaning no pinching or pulling or squinting to see what you're trying to achieve.
Learn how People HR could

help your organisation