5 strategies we'll be covering on how to drive employee engagement using a HR system:
You may have come across this article because, like many small to medium-sized businesses, you're looking to drive employee engagement. That's understandable. Your employees are likely facing some of the toughest financial challenges in years. It's no wonder you may be experiencing a lack of employee engagement right now. Quiet quitting and the great resignation are both very real issues that SMBs are dealing with.
But all is not lost. By reading this, you're taking positive steps to driving employee engagement - and in this article, we'll be showing you just how a HR system can help you achieve this.
Here at PeopleHR, not only do we think that HR software can help you work more efficiently, but we're also confident that, when its tools are used correctly, it can positively contribute to an engaged workforce. This, in turn, will lead to lower staff turnover and a more successful business.
So, without further ado, let's take you through five actionable and effective strategies to drive employee engagement.
1. Encourage feedback - both ways
When considering how to drive employee engagement, most successful businesses understand that a key 'enabler' of engagement is 'employee voice', meaning that views are sought, listened to and acted on by senior managers. It's one of the key traits of a modern, thriving company who is working towards innovative change.
In traditional 'downward feedback' – where employees are assessed only by their line managers – gaining an insight into employee voice can be difficult, since there is only one line of communication. Yet, this is a common practice within many SMBs.
Technology, and in particular HR software, makes the receiving of employee feedback easier. Through creating more formalised feedback channels – such as surveys and feedback forms – employees are given more opportunities to share their views and managers are able to respond and act on them.
This also ties into the notion of 360-degree feedback – an HR employee engagement system that involves gathering feedback on an employee's performance from multiple sources. Most effective HR software will include performance review software, making it quick and easy to capture 360-degree feedback.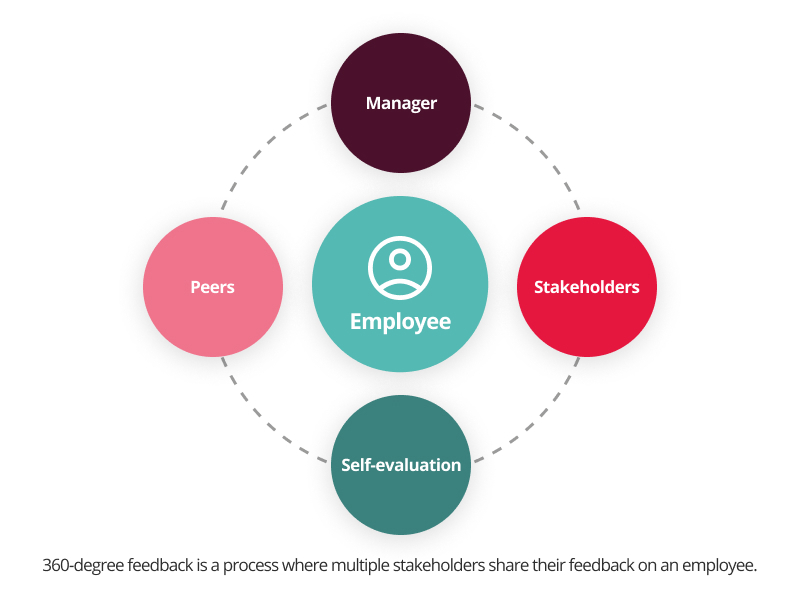 Find out more about 360-degree feedback.
2. Empower your people
When employees are 'empowered' to take care of some of their own needs and carry out certain actions without having to consult management, it can make them feel more trusted, content and productive.
Through a range of functions (which we'll cover in a moment), HR software can empower your workforce and drive employee engagement, but only if your team are provided with the correct training before using it. So, when shortlisting potential vendors, ensure training is included as part of the implementation process.
Let's now take a look at some of the HR self-service tools your employees can access through HR software.
HR software self-service tools:
Update personal records (such as a change in address)
Access onboarding documents, policy documents and handbooks
Access payslips
Time off management and approvals
Benefits enrolment and expenses management
Performance reviews and appraisals
Timely notifications and reminders
Request holidays and time off
24-hour access
Most effective HR employee engagement systems will provide mobile functionality to further improve user experience. In other words, employees will be able to complete the tasks above from the comfort of their own home, from their mobile device.
If employees are in charge of their own holiday booking, for example, they'll feel less trapped by having to write out a form or talk to their manager. Feeling 'less trapped' is the definition of empowerment!
3. Improve the review cycle
Improving the performance review cycle is one of the keyways to drive employee engagement, as it allows employees to set goals and see actionable change in their learning and development, allowing them to see their progression over time.
An interesting statistic from builtin:
Companies that give feedback consistently, report turnover rates 14.9% lower than for employees who receive no feedback.
In other words, regularly providing feedback to your employees massively reduces the chances of your staff looking elsewhere for their next opportunity.
However, giving feedback consistently can be difficult without a formal HR employee management system in place. In fact, many SMBs report only giving feedback once a quarter – and this is usually done verbally with little or no follow-up steps.
HR software can make this process more consistent and more actionable, ensuring you're regularly nurturing your employees to progress and develop their skillset.
HR software features to improve the review cycle:
Simplified performance review bookings
Online goal settings
360 feedback software
Performance review templates
Notifications*
*Notifications are a great way to prompt you and your team when changes are made to a performance management dashboard – or when someone's review is coming up.
Find out more about HR performance management software.
4. Better onboarding processes
The onboarding of new employees is the first hurdle in cultivating positive employee engagement. A poor onboarding experience sets the tone for how a new employee perceives your company. This, in turn, may lead to disengagement further down the line.
A study by Yello found that 54% of Gen Z job seekers won't even complete an application if a companies' recruiting methods are outdated. This suggests that you are missing out on the best talent right out the gate, before you've even spoken to potential candidates.
With this in mind, a modern applicant tracking system (ATS) can improve the onboarding process in a number of ways, for example:
Keeps candidates updated on their hiring status
Helps recruiters get in touch with candidates faster
Makes it easier for candidates to apply with mobile application tools
Simplifies new hire onboarding with an ATS that integrates with other HR software solutions
In essence, HR software makes the whole onboarding process more slick. It standardises your approach to recruitment and ensures everyone gets the same experience of your company. What's more, it reduces the margin for error and saves you time – since much of these steps can be automated. Therefore, you have more opportunities to really get to know your new starters, safe in the knowledge that the admin has been taken care of.
5. Encourage positive mental health & wellbeing
We should highlight that HR software doesn't directly improve mental health and wellbeing within a workforce. No software is capable of this.
However, HR software can facilitate a better working environment. For example, by removing many of the HR admin tasks that consume so much managerial time, you are freeing yourself up to focus on what's important – like the mental health and wellbeing of your staff. This will allow you to take steps towards promoting good mental health as well as providing support when an issue emerges.
Mental health initiatives to consider:
Developing people manager's skills
Spotting early signs of mental health issues
Signposting to support
Review job design and workloads
Promote awareness of mental health issues across the workforce
Promote work-life balance
Offer flexible working
This list, taken from CIPD, it shows a variety of steps to consider to better support employees and demonstrate your commitment to promoting positive mental health. The highlighted steps represent the areas that can be facilitated through the use of HR software.

Invest in your employees with a HR system 
When considering how to drive employee engagement, a HR system should be at the top of your list. By implementing a HR system, you're not just saving time, you're investing in your employees.
HR software can help engage your team via:
The use of self-serving tools
Facilitating better communication (for both feedback and appraisals)
What's more, by standardising and automating traditionally time-consuming tasks, HR software frees up your time to focus on building positive relationships with your workforce – further driving employee engagement and improving employee retention.
Here at Access PeopleHR, we provide an all-encompassing HR solution for small to medium-sized businesses, which helps solve many different HR challenges – with employee engagement being one of them. In fact, you could call it a 'HR employee engagement system'. If you'd like to find out more, book a free, no obligation trial with a member of our customer success team.
You might be interested in: 
If you found this article helpful, you may be interested in our most recent posts: