As an HR professional, there are several areas you need to analyse and learn from to improve the efficiency of your business. These include (but are not limited to):  
Talent acquisition,  
Staff retention,  
Improving employee experience,  
Skills gaps... 
In truth, the list is endless.
And when combined, this can make for a stressful workload to keep on top of – especially if you feel under-resourced. 
If you're sat there nodding your head in agreement, the answer may very well be found in understanding you HR Data Analytics.  
But what are data analytics in HR? How do they work? And, importantly, how can they make your job and the lives of your employees easier?  
At PeopleHR, we've helped countless SMBs (like you) get to grips with the changing landscape of HR – as it shifts to a more data-driven department within businesses today. This article will break down the subject of HR data analytics, covering how HR employee data is managed and how the implementation of HR software can help businesses like yours. 
Let's get started. 
What is HR data analytics?
The Language: 
Let's start with the language. HR analytics can be known as: 
HR data
People analytics 
Talent analytics
Workforce analytics
or as HR metrics

But simply, HR data analytics is the process of analysing HR data to identify trends and patterns relating to your workforce. This information can be used to improve various areas of your business. That's why using HR data analytics is a real value add for any HR team, allowing the department to become strategic and seen as offering real value.

The data:

The data in HR analytics can be vast and includes things like:  
Demographics 
Pay and benefits
Engagement
Performance
Applicant tracking
Recruitment and onboarding

When used correctly, HR analytics can be a powerful tool that can help you make significant changes to your processes in all these areas, and many more.

If you want to start using data analytics in HR, here are some of the most important HR metrics that you and your team may want to look into. Bear in mind the types of HR data collected will of course depend on your access to the right tools, as well as the time and the team you have. 
Recruitment:  
Headcount  
Demographics 
Time to hire  
Acceptance Rate
Cost per hire
Time to Productivity
Turnover rate

Onboarding and Training:  
Training completion  
Training effectiveness 
Training efficiency 
Training expenses per employee
Employee Engagement
Absence rate
Absence rate per manager
Overtime values 
Employee satisfaction:  
Engagement levels  
Employee Effectiveness 
Employee Productivity Index
Revenue per employee 
Employee performance
Retention rates
Retention rate per manager 
All of these metrics are interesting on their own, but it is when they are analysed and processes start to be improved with the help of HR data analytics that they come to life. 
Who has access to HR data?
Who has access to HR data will vary depending on the size of your company and the structure of your HR department. In most cases, the HR manager will have access to all the employee data. However, there may be other employees who have access to some or all the data.  
Some job roles that may have access include:  
HR analysts
HR generalists
System administrators
Line managers
Senior managers
IT staff
It's best practice for any business serious about their HR data management and reputation, that it's key to have a plan in place before you start any new data collection activities.
Best practise tips: 
Only those responsible for people data should be able to change the structure of the people data itself, such as the definitions for specific HR indicators 
HR data should be managed by a specific data owner  
Only an approved list of users should have access to HR data for employees 
The UK's data protection laws are some of the most stringent in the world.
Considerations that you may need to consider when using HR data analytics

Obtaining consent from employees for the use of their personal data. This includes ensuring that employees are aware of how their data will be used and that they have the ability to opt-out of having their data used for HR analytics. 
Ensuring that personal data is used in a way that is fair, transparent, and compliant with the UK's data protection laws. This includes ensuring that employees are provided with clear guidance on how their data will be used and that they are given the opportunity to object to its use. 
That you have adequate security measures in place to protect personal data. This includes ensuring that only authorised personnel have access to HR data analytics tools and that all data is encrypted. 
You can learn more about the security of your HR data in our HR software on our security page.
Where is HR analytics held?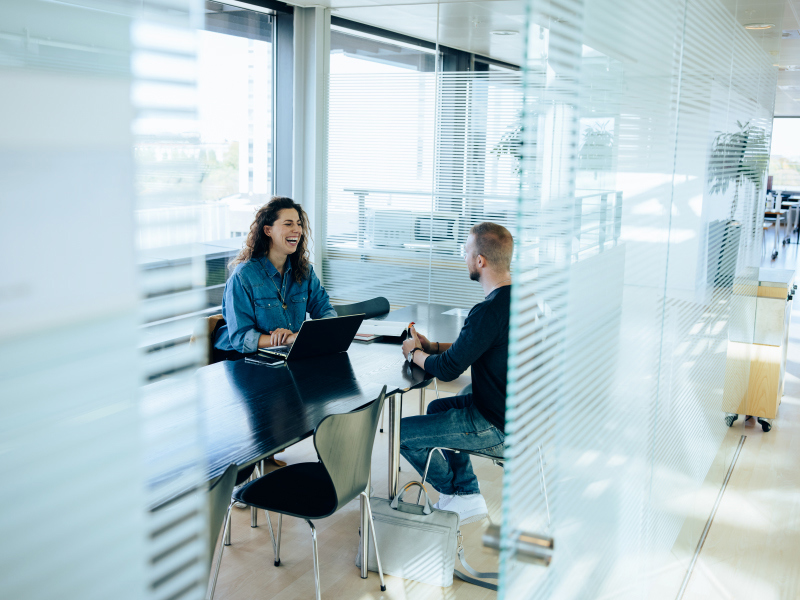 HR data can be managed in a variety of ways and the most common method is to store it with a technical purpose-built system that is designed to store and manage employee data. Overall, using HR technology in this way is the most efficient use. This is because it is designed specifically for storing employee data, so it's easy to manage, compliant and streamlined for analysing the data for future business growth.

Other methods of storing HR data include using spreadsheets, HR databases, and even paper records. 
While the downsides of paper data storage are probably clear (risk of damage, loss or theft), spreadsheets or databases can be a tempting alternative to a paid for system.

Databases
They can hold a lot of data, ideal for larger companies 
Databases are often encrypted, and can only be accessed by authorised personnel
However, it can be very difficult to query data from a database
It can also be very slow to access the data you need
Spreadsheets
Spreadsheets are free to use with most computer packages, easy to start out with and useable for most employees.
However, as your business scales they become less reliable as a place to hold HR analytics.
Spreadsheets are not very efficient when it comes to storing large amounts of data. This is because they can take up a lot of space on your computer, and they can be very slow to load.
They also represent risk – especially if they are not password protected or if multiple people have access to them. This is because it can be very easy for someone to make changes or get access to the data without your knowledge. This could lead to inaccurate HR data, or even worse, a data breach. 
HR Technology
With a HR system in place, you can easily: 
View, manage and update employee data in one place 
Analyse employee data to identify trends and make better decisions 
Communicate with employees and collaborate on projects
Automate HR processes to save time and improve efficiency
Learn more about HR Software today.

Yes, HR software is designed to be compliant with all data protection regulations, so your data will be encrypted and stored in a secure location. Additionally, only authorised personnel will have access to the data, which offers all the benefits of storing HR data in a database, but with added functionality and none of the downsides. 

At People HR we always reiterate that data in HR software is infinitely safer than a paper record that can be lost or damaged or a spreadsheet that could be manipulated, hacked or leaked.
You may want to check with suppliers to see: 
How they work to avoid vulnerabilities 
When you send your data from your desktop to their servers, is the information automatically encrypted?  
What security certifications they have  
When they were last accredited, and to what standard?
If they have ever had data breaches
How the technology is supported on personal devices 
You can learn more about the security of your HR data in our software on our security page. 
Why is it important to keep HR data in business?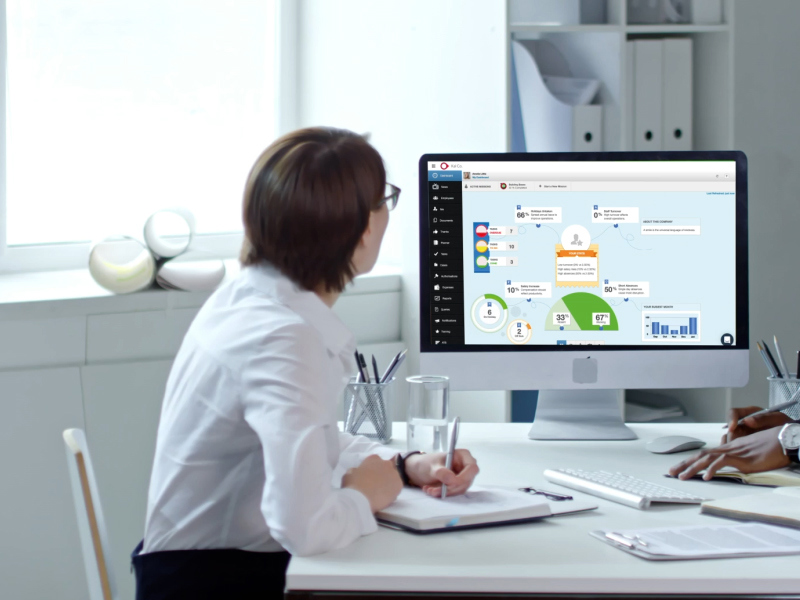 Data analytics in HR has multiple benefits. Foremostly, it enables HR professionals to make data driven decisions and helps them test the effectiveness of HR policies and interventions. By using data analytics, you don't have to rely on gut feeling anymore. Instead, HR analytics allows you to make better decisions using data, create a business case for HR interventions and test the effectiveness of these interventions. That sees HR being seen less as an operational department to more strategic.

What is HR data if it's not being used?

Research by Deloitte Consulting LLP's Bersin found that organisations who were using people analytics appropriately reported 82% higher three-year average profits than those who are not yet using HR data analytics strategies or who are not using them correctly.  
HR data is critical for:   
Testing the effectiveness of changes 
Creating essential HR reports  
Improving communication and collaboration 
Analysing data to identify trends
Improving performance of employees
Aiding effective retention strategies
Enhancing your recruitment processes
Elevating employee engagement and understanding of your team 
Effective HR data analytics from various types of HR data collected can be incredibly powerful.  
The information you get from your HR analytics is interesting on its own – but is incredibly powerful when it's utilised to drive real changes. Most, if not all HR departments focus on reporting employee data, but in today's data driven economy, an analytical approach gives teams a way to add even more strategic value. 
The data in HR has to be understood, analysed and acted upon. In short, it's critical to utilise the HR data you have, not just store it. 
"You can have data without information, but you cannot have information without data." – Daniel Keys Moran, an American computer programmer
How does employee HR data management work?
Step One: Collecting Data  
The first step in HR data analytics is to collect the data you need. This can be done manually or through with a range of different HR systems that can be put in place.  
Here are some examples: 
You may need to hire faster, but to do so, you need to understand the pain points in your recruitment funnel causing you to lose candidates. You might choose to use an applicant tracking system to see precisely what's happening and how to make changes. 
If your HR department thinks absences are costing the business more than they should, you'll need to use an absence management software to get all the essential HR data to evaluate the impact.  
You may sense a lack of employee engagement that is leading to projects creeping past deadlines. Using performance management reporting you can identify goal progress, employee performance, and employee engagement, gathering insights on how to make changes for improvements.  
Step 2: Analysis  
Once you have gathered data, you can then start to analyse it. This is where you will look for trends and patterns.  You can also use HR data analytics to create predictive models. These models can be used to predict things like employee turnover or the success of new hires. and then report on it.  
There are many different insights that can be gained with HR data. Often, some of the insights may lead to actions where further analysis is required. As you can see, having the ability to access multiple reports is critical. By using simple spreadsheets or paper-based reports, you will often not be able to drill down into the real detail.  
The data in HR can be vast, and this part can be interesting – showing areas to make real business improvements you may never have considered.  
Insight

Further Action  

XX% more employees have resigned this year than last under one manager 

 

Investigate causes. Identify interview and onboarding process between set dates. Re analyse job adverts. Access employee satisfaction survey responses. Implement training / performance management.

 

Overtime has increased by XX% YOY 

 

Investigate potential causes – workload, wellbeing, motivation / incentives. Check time logged and methods of log in / log out.  

 

XX% decrease in training completion  

 

Analyse training effectiveness surveys. Identify most common delivery methods of all completed training. Analyse high traffic time periods for 'learning' area of the employee web page.

 
Reporting:
To make the most of HR data analytics, you need to have a reporting tool that can help you to collect, report on, and analyse the data.  
There are several different HR reporting tools available on the market and the tool that you choose will depend on a number of factors, including:  
The size of your company
The type of data you want to collect
The way you want to report on the data
The budget you have available
A reporting tool such as People HR HR Reporting can create intuitive data-driven reports that help you understand and improve your business day to day and may well be worth the investment.
Many providers have a variable implementation time for HR analytics which will vary depending on the size and complexity of your data, but at People HR, we wanted to go a step further to offering real simplicity for what can be a complex process. Our implementation process is free and takes four easy steps from contact to integration.
Get started with our HR software free trial today and start improving your insights, processes, and business efficiencies.