How much does an HRIS system cost?
If you're in the market for HR software, you're probably wondering how much it costs. The average cost of HRIS system is often based on a wide variety of options and how much you pay will be down to your requirements. In this post, we'll discuss the different factors that affect HRIS software costs - and how to get the best deal possible.
Learn more about HR software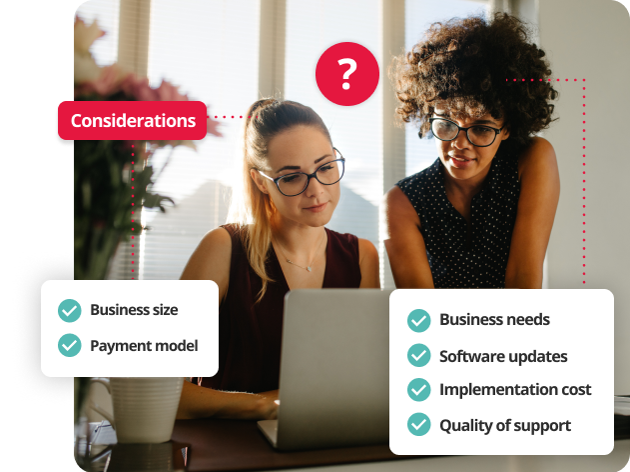 Analysing the cost of HRIS systems
To calculate the cost of HRIS it is best to take a view of real-life projects and see some actual cost per employees.  
The latest stats from Software Path, who studied 587 buyers in their 2022 report on purchasing HR software and cost of HRIS, suggest that the average cost of HRIS systems is around $12,625 (£9,306) for each user of an HRIS system ‒ or $210 per user per month (£154). Looking specifically at small companies of up to 49 employees, the average budget spend sits at around $6,000 per year (£4,422). 
At People HR, we are transparent with our HR software pricing. We offer three different plans:
Essentials is our entry-level HR software solution, only £3 per employee per month that offers the core functionality SMB owners need at an affordable price. With HR essentials, SMBs can streamline their HR processes, manage employee data, and handle absence management with ease, all while keeping costs down.
Professional is another low cost hr software option at just £5 per employee per month, and this offers everything you need to manage and engage people inhouse and remotely. It includes essential HR, employee self-service, absence management, the mobile HR app and e-signature for all documents. For many businesses, this is a great solution.
At £7 per employee per month, the Enterprise package is used by growing businesses that are ready for recruitment and talent management in their HR software as the package contains everything in Professional, with added recruitment and applicant tracking, video recruiting, talent and performance management, and unlimited custom screens.
Elite is our premium package, at £9 per employee per month, with the next level of customised automation to enhance strategic impact. Elite matches everything in Enterprise as well as custom automated workflows with Ripple®, Infograph designer, automated docs with E-Sign, custom benefit rules and custom automated alerts and tasks. In fact, People HR is the only provider that offers automation included in the cost at such a low price point ‒ perfect for SMEs.
To offer an HRIS software cost that's appropriate for all businesses we have created these packages which feedback tells us are ideal for companies ranging from five employees to hundreds, with flexible pricing to suit your business needs.

HR software pricing for larger businesses
Whilst cost transparency will be important to you when looking at HR software pricing in order to help you manage budgets and build your business case, selecting a partner that can meet your needs now, and in the future should be a major consideration during your vendor comparison phase.
If you're a larger or fast growing business with additional complexities, the immediate costs of new HR software should only be part of the picture.
Setting objectives for your new system, and understanding how you will measure return on investment will be important, and your HR software vendor should work with you from the start to ensure you can measure and achieve these goals.
For those larger and more complex organisations requiring significant flexibility, scalability and customisation from their HR software, a per user cost isn't as easy to quantify without a more in-depth discussion about requirements. You don't want to pay for what you won't use – but equally, need to be reassured that your system is future-proofed and agile enough to scale with your organisation as it grows.
As part of the wider Access Group, we have alternative products and services that can support those organisations when the time is right. Our integrated HR software PeopleXD offers a modular or all-in-one HR system to help effectively manage core HR processes in one place. Importantly, you also get access to the tools needed to support strategic HR goals, like developing talent, succession planning, and driving engagement and recognition. With our enterprise , the cost is largely dependent on the modules taken and whether the standard or premium versions are required so that you're only paying for what you need, when you need it.
You could also find our blog discussing what are the costs of HR systems in 2023? useful.
What features are included in HR software?
Most packages come with modules such as payroll, benefits administration, time and attendance tracking, performance reviews and recruiting. Specific tasks that might be covered include tracking sickness, approving holiday requests, updating employee information and compiling turnover reports, but HRIS software costs can increase if you need access to full recruitment options, talent management or a way of automating core HR tasks. 
Integrations may also be a feature you look for – where you connect your software directly to your payroll or a third-party system. 
The HRMS cost will typically be affected by:
The size of your company: Larger companies typically require more complex and packages that increase overall HRMS costs.
If you need a lot of specialised features, that will be more expensive. That being said, today's solutions offer far more for your money, and even small businesses can now access affordable solutions.
The number of employees: The more employees you have, the more features you're likely to need, and you may need to pay per user.
The level of automation: If you want automation to play a large part in your tasks – such as tracking employee time and attendance or automating payroll processes ‒ that could add to the cost. At People HR, we offer custom automated workflows with Ripple® for just £8 per employee.
Customisation: Many companies want some degree of customisation in their HRIS system to meet specific needs which can also drive up the cost. Check what's included in any packages, right down to integrations and account management.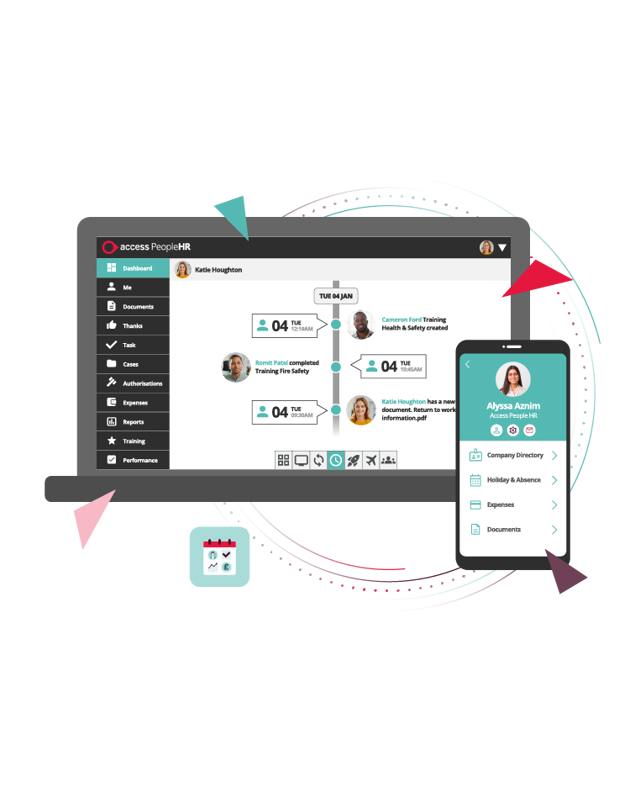 Reasons why companies use HR software
The pandemic created a keen focus on team management, and many companies wanted cloud-based, fast-to-deploy people management solutions that could adapt to the changes in working life.  In the Software Path report of 2022, almost 60% of respondents said that they required payroll from their HR systems, and many companies were looking for recruitment and performance management capabilities alongside core HR management. The trends indicate that HR teams are looking for one system to support all their functions rather than multiple systems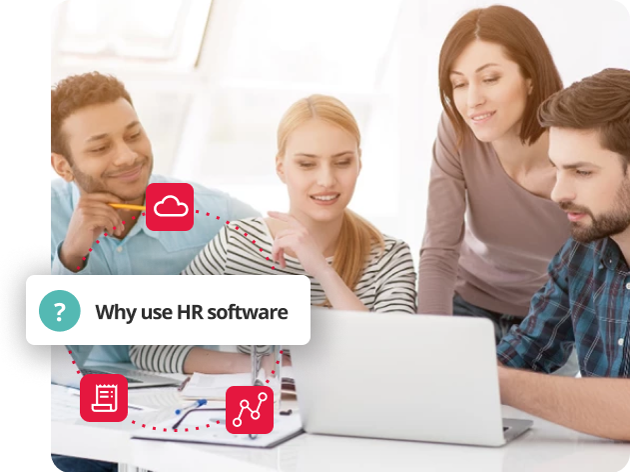 How to determine ROI when using HR software
Like any business decision, the ROI is mainly based on how much time and money the software saves you. If your employees are wasting a lot of time on administrative HR tasks, then HR software will quickly pay for itself. There are other benefits, too, around eliminating errors with automation tools, and when you remove the need to manually enter data into multiple systems, you reduce the risk of making costly mistakes.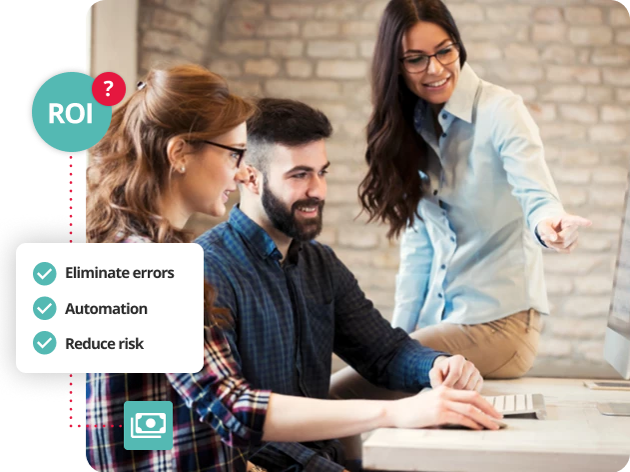 How to get low cost HR software
Choosing the right HR system can be difficult if there are many options available. The first step is to determine roughly how much you are willing to spend and your estimated users. This rules out systems you simply cannot afford right now.
The next step is to establish what features you need– but to have an eye on the future and what that may hold for you. 
Look for free trials or demos. If you're unsure how well the package will work for you and how much it'll cost long term, then try it out if you can.
Don't go for the cheapest option. You get what you pay for, and you need to avoid purchasing a system that's difficult to use and doesn't meet your requirements ‒ for the sake of a few pounds per user.
Ask the vendor how they will help you migrate your data. You don't want to have to spend hours transferring all that information over by yourself.
We believe in being clear about our pricing and offering low cost HRIS software that makes it accessible to everyone. But now, it's over to you. See if People HR is best for your business and try it for free today.
Get started now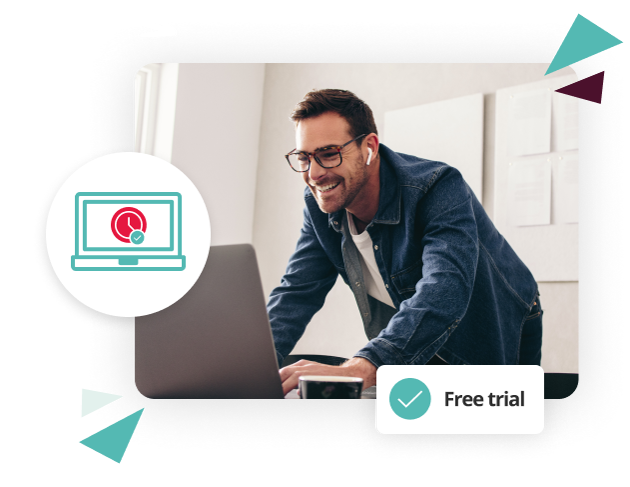 Resources for Small Business HR