About Yü Energy 
Yü Energy is a leading, independent utilities supplier of electricity, gas and water, working with businesses across the UK.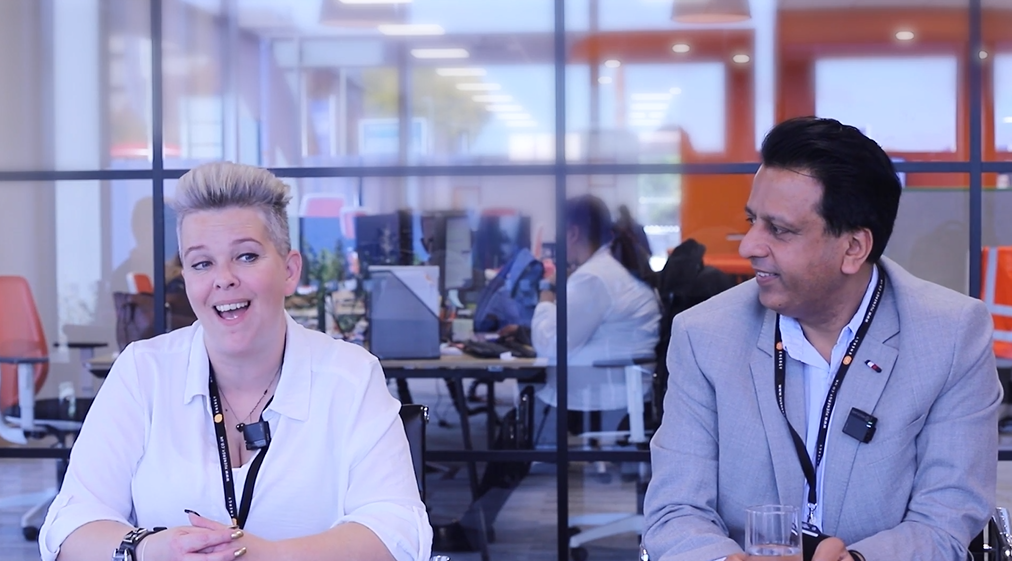 How did Access People help? 
With an ambition to improve its HR processes, Yü Energy began working with Access PeopleHR back in 2018.  
Human Resources Director, Navaz Dean comments, 
"One of the reasons we liked PeopleHR was that it was a young, innovative organisation which mirrored our own ambitions." 
As the company grew, so did its requirements. The team have since invested in additional Access People products, and are now active users of: 
Access Learning
Caboodle's Salary Extras employee benefits platform
Combined, these solutions have helped the rapidly growing business to improve its overall employee experience. 
All employee data in one place 
As a centralised platform, Access PeopleHR allows for easy access and management of information – a notable feature that Navaz was impressed by.  
"You've got all the data in one place for colleagues. It's somewhere you can look at in terms of who were the leavers, who are the joiners..."  
Having all employee data in one place gives HR Directors (like Navaz) seamless oversight of their workforce.  
A centralised platform can improve data accuracy, provide faster decision-making, and streamline processes. With all employee data stored and managed in one, central location, it's easier for HR teams to access, manage and analyse employee information. 
Find out more about HR systems.
4 min demo: Discover how PeopleHR can help your business
HR mobile app functionality 
Access PeopleHR's mobile app provided Yü Energy with the flexibility to manage its workforce on-the-go. The app allowed Yü Energy's managers to access employee information, review and approve holiday requests, and update staff records, all from their smartphones.  
This gave the team the ability to respond quickly to employees' needs and make decisions in real-time, which in turn helped to improve overall productivity. 
"What I love about it, is, I've got the app on my phone. So, if I need some emergency contact details, rather than logging onto the computer, I can go to the app [and] log on to it. It's easy, accessible, and it's simple," comments Navaz. 
Via the Access PeopleHR mobile app, employees can view their payslips, request time off, and review benefits information, without having to visit their HR department or log in to a computer. 
The HR mobile app technology also provides real-time updates and notifications. For example, an employee can receive a notification when a request for time off has been approved, or when a new company policy has been implemented. 
This level of transparency and immediacy can help create a more engaged and informed workforce. 
Find out more about our HR mobile technology.