To have full control of performance management, organisations usually establish their cycle through use of a performance management system, an online or offline tool that manages the entire performance cycle. 
But this performance management system can be a complex addition to an already multiplex HR department, and the incumbent HR software. Employee performance is at the centre of attention in the modern day HR world, so understanding how it works and how your current performance system can be improved is the beginning of improving business performance across the board.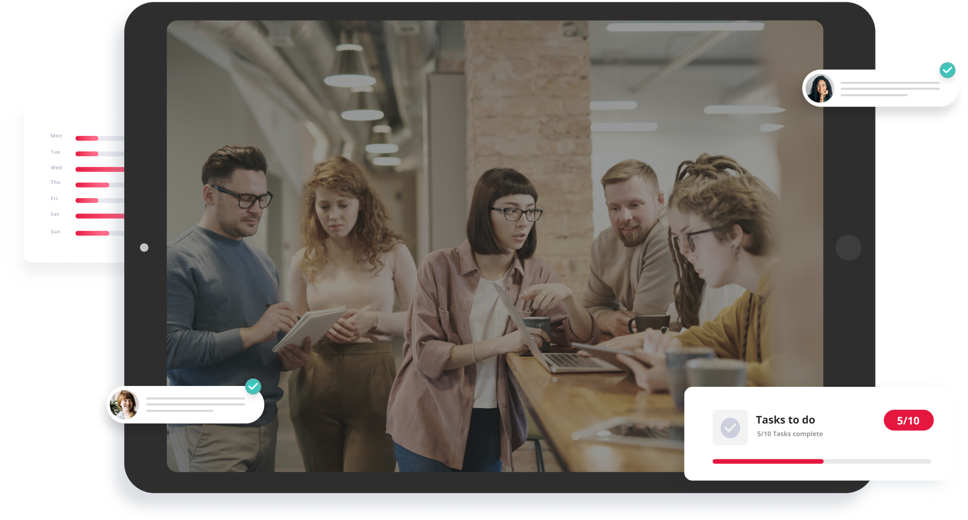 What defines a Performance Management System?
A performance management system is a tool that attempts to maximise the value that employees create, in a manner that's defined, measurable and focused on employees. Performance management itself is a continual process, using a variety of methodologies and techniques to ensure all employees are aligned with business goals and making progress in their own development.  
The professional body for HR, the CIPD, states that there is no set definition of performance management, rather that it describes actions that:
Establishes objectives for individual employees and teams, so that they can see their part in the organisation's mission and strategy.
Improve performance among employees, teams and, ultimately, organisations.
Hold people accountable for their performance.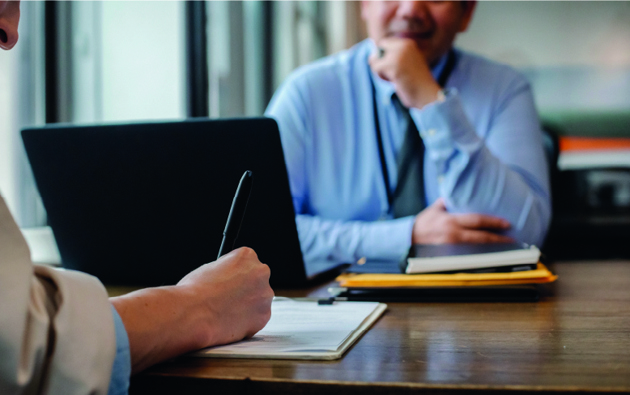 What is the basic process of Performance Management?
A performance management system encourages progress within employee performance through using a basic four step process. Although outdated HR systems and processes focussed on just the performance review system, this is no longer the case. Each step in performance management is crucial to setting up an employee, a team or an organisation for success. 
1. Goal setting
Goals (or objectives) are the driving force behind performance improvements, and need to be defined from the outset. These goals should be SMART (Specific, Measurable, Agreed, Realistic and Time-Bound). This methodology should be applied to both the company goals, the individual employee goals and goals of teams. 
Points you should remember when goal setting include:
Goals should be defined in a collaborative manner, between manager and employee.
Employees suggesting and creating their own goals should be encouraged to develop self-autonomy.
Individual goals should align with company objectives. 
Goals should be achievable through actions.
2. Monitoring
Following the setting of goals, the performance management process moves into the monitoring stage, where employees take action towards completing their goals and managers foster a culture of open communication so there's full transparency. 
Now, this doesn't require micromanagement of employees and their goals. Rather, HR professionals and line managers should use an online performance appraisal system to set up an agreed upon meeting to 'check in' on their progress. These 'check ins' could be weekly, bi-weekly or monthly, or set up as a part of 1-2-1s.
3. Performance reviews
Every employee should receive performance reviews, also known as performance appraisals, throughout the year. This is managed through a HR appraisal system, which helps managers conduct regular reviews with every employee. In these performance reviews, there should be discussions towards:
Progress and achievement of objectives
Recognition of key learnings
Realignment on career development 
Feedback (see below)
Assessment of feedback is critical to the performance management cycle. Employees should self-assess as well as receive feedback from their manager. Using the collection of feedback received, employees should evaluate themselves, whilst managers coach them on ways to identify new opportunities and how to overcome challenges.  
For an in-depth review, HR may want to consider implementing a 360 degree feedback process which looks at feedback from employees across the business.   
Learn more on how to prepare, structure and follow up on employee reviews with our guide, How to Conduct Employee Appraisals.
4. Rewards & evaluation
Recognising and appreciating employee's hard work is one of the important steps in improving employee motivation and morale. When employees feel valued in their job through recognition, overall retention improves and productivity is boosted. A few ideas of rewards include:
Bonuses
Promotions and salary increases
Awards
Public or private recognition
Putting forward for career development opportunities
At the end of the performance review cycle, there needs to be an opportunity for evaluation of the process. This is where managers evaluate how effective the performance management system was, how well it improved employee performance, and how the next cycle could be improved on. 
In this final stage, HR and managers will collaborate to plan the cycle for the next year.  
Who uses a Performance Management System?
Performance management systems should be used by every company that has employees. It doesn't matter the business size, industry or whether or not they have a HR department, employee performance should be considered as a critical component of every business. 
In terms of who has access, every employee will use the system to answer questions on their progression, goals and feedback. However, managers and HR will hold the responsibility of choosing the system and maintaining it.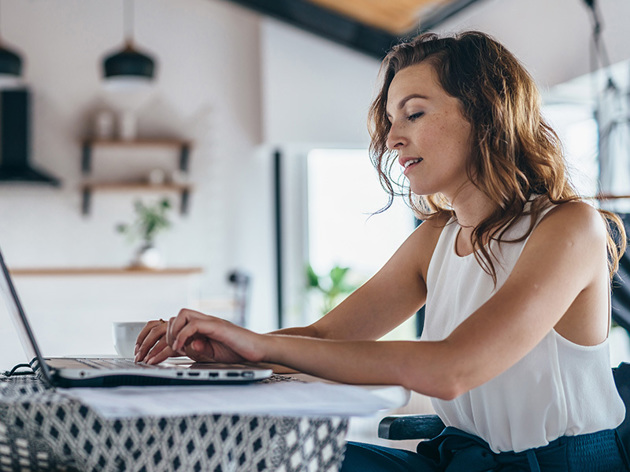 The benefits of employee Performance Management
When aligned with business KPIs, a performance management system can be incredibly beneficial to all employees. Used effectively, performance management can lead to overall growth and even improved revenue due to increased productivity. But it also comes with a number of other benefits.
1. Training needs are identified easily
Training is one of the best strategies for increasing the knowledge and service offering of the business, as well as upskilling employees and their engagement. By introducing or improving the current performance review system, an employee skill set can be better understood; therefore gaps in skills and knowledge can be found and addressed.  
2. Improved employee engagement
Having a clear and consistent feedback loop system improves employee communication and morale, in turn improving overall engagement. With an effective performance management system, the time spent with an employee working towards improving their skills and goals will help them get the most out of their job too.
3. Clear goals and objectives
As discussed earlier in the article, goals and objectives are one of the key metrics of performance management. It allows the business and HR managers to see clear and constructive progress from employees, and the business as a whole.
4. Identifies employees for promotions
Employees that hit and exceed their goals are clear candidates for promotion. But with a clear audit trail of employee performance, how they hit their goals, and a history of how they've approached and overcome challenges, the right employees for your current vacancies and employment gaps will make themselves apparent.
5. Identifies risks
Issues such as employee conflict, missed project deadlines and employees struggling with their mental health can lead to reduced productivity, poor services or even an employee leaving. The risk of these issues occurring can be caught immediately with a robust performance management system, as adopting a culture of transparent communication with regular employee check-ins allows these risks to get heard earlier.
6. Increased retention
Improving employee performance is the ultimate aim of HR performance management, but it also leads to increased employee happiness and retention. With a clearly defined personal development plan and career path, alongside rewards for all their hard work, employees will be happier and stay in their role for longer.
Choosing the right employee Performance Management System
Performance management systems come in different formats, both available as online cloud systems or portals, or more traditional offline paper formats. In the modern day, an online performance management system is preferable, as it easily integrates with your other software and offers excellent security, including ensuring GDPR compliance. 
Choosing your performance management system is very similar to choosing HR software. There are a few steps that you may want to take:
Budget: If you've got a budget in mind, this needs to be the first thing you think about, as functionality may change depending on the maximum budget you have. You may also want to consider a system that has a free trial to start with. 
Understanding your requirements: You'll need to know the expectations you have of the system, such as how many accounts you'll require, features you definitely need, or any specific integrations you have. 
Training and customer support: Good customer service makes or breaks how effective the system is, so make sure you take a look at customer reviews prior to choosing. 
Self service: One of the key things about performance management systems is that the employees can input and submit as needed. Does the system you're thinking of allow for employee self service?
Navigation: Lastly, how does the system look? Is it easy to navigate and friendly to use? Does it offer a mobile version for workers who work from home or on the go?
How Access PeopleHR can help your business
Access PeopleHR is an all encompassing HR software that covers all aspects of HR processes, including our Performance Review Software that fully manages, organises and drives forward the performance review cycle. Using Access PeopleHR, you'll be able to manage all aspects of employees, such as recruitment, engagement and absences, from one streamlined HRIS.   
Get in touch with one of experts today to find out more, or get started today with a free trial.